What do you give a caregiver to show them you care and are thinking about them?  What they really want is more time  and available hands to call when they are needed . But in our society where the demand of our time far surpasses the supply, it's a struggle to be that helper we want to be to those caregivers we love.  Often times, I have heard the phrase, 'Please let me know how I can help.'  I never even knew how to reply to that statement.  It may be well meaning but it's not actionable.  Being a caregiver is tough stuff.  Often times caregiving is emotional draining and physically straining.  There are usually no warning signs when a caregiving crisis is approaching.  It's reactive, urgent, and stressful.  We don't know when or if things will improve and often times we know that our situation will probably get worse before it gets better . When a loved one has a disease or a chronic illness, the whole family is impacted in some way.  As caregivers, we all have those days, weeks, or even months when we feel like we are on a treadmill and no matter how hard we try to stay on top of it, the plates and pieces we are juggling fall and it feels like no matter how much we give it's never enough.

I think a gift that continues to remind an overwhelmed caregiver that they are enough is a great gift.
A Caregiver Change
This past week, I passed the primary caregiver baton off to my sister Susie.  I know my mom will receive optimal care in my sister's Pennsylvania home. From what we have experienced, the assisted living facilities just don't have the level of response and care that mom requires.  Out of all six of my siblings, my sister Susie has the most nurturing heart.  Her nurturing heart can be a mixed blessing though.  Nurturers sometimes give until they are depleted and we know caregivers can't give from an empty vessel.  I have cautioned my sister about this and I plan to keep a close eye on her but it's not going to be easy with hundreds of miles of distance between us.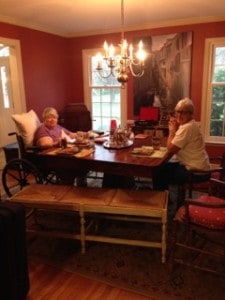 A Gift for the Primary Caregiver
I wanted to give my sister a unique caregiver gift – something personal and inspiring.  Since I can't be there gently nudging her to take care of her own health so she can better care for others, I decided to make her a little caregiver care package.
The idea of the 'Caregiver Jar' came to me.  A mason jar filled with nuggets of encouragement to know that you are enough, you must prioritize your own health, and ultimately you are not alone.  Of course my sister knows I'm just a phone call away and will certainly be doing what I can from a distance to help.  But I know there are those days where you just don't even feel like reaching out.  You are just tired and not even sure how to process and articulate your feelings.  Those are the days, I'm hoping the Caregiver Jar offers her a quick fix.  Reminders that she is awesome, these feelings are normal, and she will and can endure.
During mom's recent hospital stay, I started compiling my favorite quotes, sayings, and mantras in one document that are related to Caregiving and particularly focused around self-care for the caregiver.  Later, I stuffed a mason jar with all this self-care wisdom so that Susie will have a dose of health and happiness available when she needs it.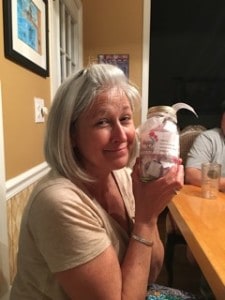 Caregiver Quotes and Mantras to Empower
Here are a few of the caregiver quotes and mantras that are in Susie's jar:
"You don't always need a plan. Sometimes you just need to breathe, trust, let go & see what happens." – Mandy Hale
"Someday everything will make perfect sense. So for now, laugh at the confusion, smile through the tears and keep reminding yourself that everything happens for a reason."
There may be a few handwritten surprise love notes in there as well.
Purchase a Caregiver Jar
Caregiver Jars are now available for purchase on my site. If you are looking for a creative way to continually support & affirm a family Caregiver in your life, the Caregiver Jar is a unique gift to offer. Why not get one for yourself while you are at it. Click here for the product details.
Create Your Own Caregiver Jar
Do you have someone for whom you would like to make a Caregiver Jar?  If so, you can download this file.  It's the entire collection of the quotes, sayings, and mantras in my sister's Caregiver Jar.  Use these as is or expand the list by adding a few of your own favorite expressions and notes.  Print the sheets, cut each saying strip, fold each strip up and drop them in your jar.  You can add some confetti or gift bag filler to the jar to give it some pizazz.  Then, include a special note in the top mason jar lid (I put '#sisterpower' on mine with 'Love, Elizabeth'), tie some fancy ribbon around the lid and voila! You are now ready to present a unique caregiver gift that will keep on giving.  If you want to create a Caregiver Jar for yourself, go for it!  It's an ultimate self-love gift that your future caregiver self will thank you for.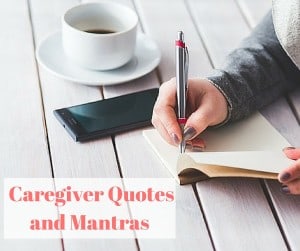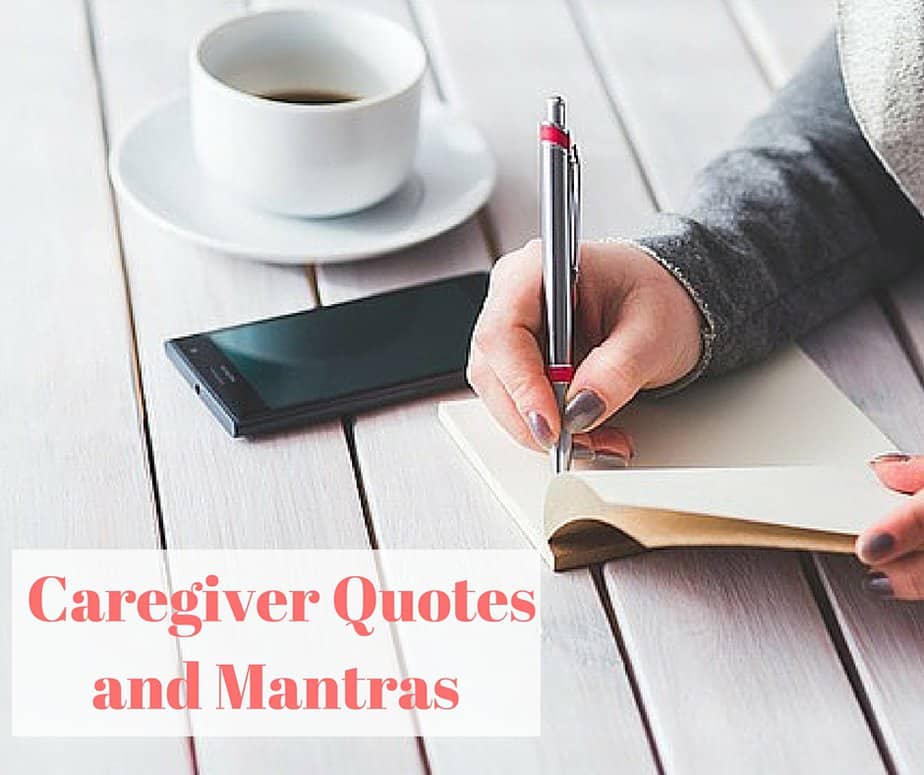 Do you have words of wisdom, quotes or mantras that speak to you?  Please share them in the comments below!