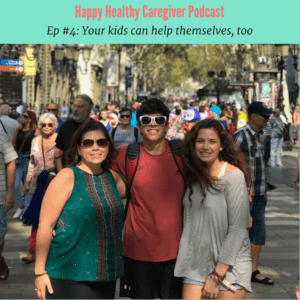 Kids are sometimes overlooked when it comes to finding extra hands to help. Like many listeners, Elizabeth is in the sandwich generation caring for aging parents while raising her own family. In this episode, Elizabeth shares how helping her kids to become independent helped her create more time for herself and others.
Listen to the show: Kids can help themselves, too
Words of Encouragement
Each episode starts off with a few words of inspiration or motivation that is pulled from the Happy Healthy Caregiver Jar.
Links & Resources Mentioned
Stay in touch