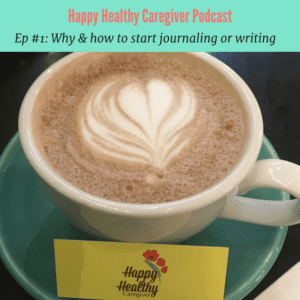 Elizabeth shares how writing is helping her mentally during her caregiving journey and helping her to connect with her mom. She also shares simple ways that journaling and writing can be a part of your self-care.
Listen to the show: Why & how to start journaling or writing
Links & Resources Mentioned
The links on this page are Amazon affiliate links. When you click on a product and choose to purchase it, I receive a small thank you from Amazon which helps reimburse me for my blogging, podcast, & site expenses. There is no additional cost to you.
Stay in touch