A calendar year can be like a book with the seasons being different sections.
As family caregivers, one season can easily roll into another, sometimes without an intentional thought. Or perhaps we do think 'I'd like to do that this summer' but find when fall arrives we feel we squandered our summer and wonder what we did.
Imagine yourself sitting at your desk in September saying farewell to summer with not feelings of regret but feelings of gratitude.
Let's make this summer different. Let's design our summer with good intentions…and a big dose of FUN!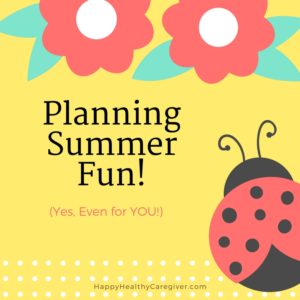 1. Create the wishlist
This can be a solo activity or you can involve the family. Ask yourself 'What do I want to do this summer?' or 'What mini project do I want to tackle?'. During dinner, ask your family members for input. You can set boundaries by saying they need to be local activities or cost less than a certain dollar amount.
Ask the person you care for what they would like to do this summer and see how you can incorporate them into your plan or maybe you want to schedule in a visit if this person lives out of town.
Make no promises just write down all the ideas.
Some of the things on the Miller wishlist include:
a couple out of town college visits with Natalie (she's a HS senior now!)
a week long driver's ed class for Jacob
discovering some new hiking trails (preferably with waterfalls)
taking professional senior and family pictures
renting a pontoon for a day at a local lake with some family friends
scheduling and planning a fall European vacation
2. Print the family calendar
Assuming your family calendar is current, you might just be able to print out monthly view of the summer months.
Or maybe you have a paper or whiteboard calendar. You just need a method where you can see the months at a glance.
If you don't have one digital family calendar,, check out this post with steps on how to create this.
3. Research the options
Grab a beverage and sit down with your computer and your wishlist. Star the items that can only happen at scheduled times. For example, the week long driver's ed class is only offered during certain weeks of the summer.
Look online to locate the potential dates for the starred items and write down the options that will work on your calendar.
If  there is a weekend getaway on your list, highlight the weekends that have no current commitments.
Continue this until you've worked in the items that have to be scheduled on  your family calendar.
4. Sprinkle in remaining wishlist items
Now take the non-starred items on your list (the ones that didn't have to work around other people or company's scheduled dates) and sprinkle them on your calendar where it makes sense.
Or, keep an 'impromptu' list of activities so that when you find a blank day and the stars are aligned – cross something off the fun list!
Don't over schedule! The idea here is to have more fun and productivity than last summer – not to burn yourself out.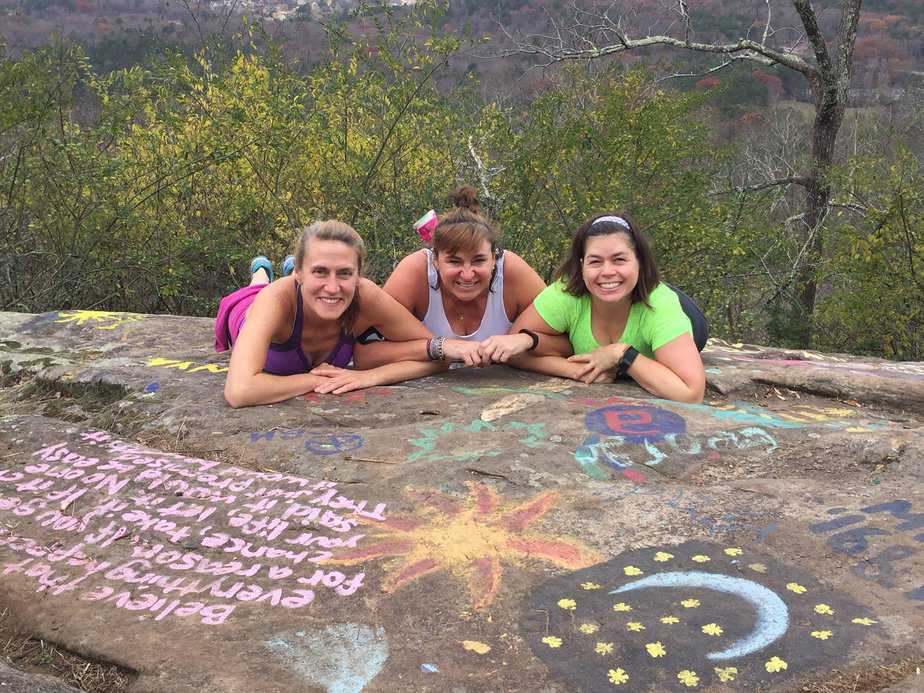 5. Make reservations for scheduled events
For some items, you have to commit in advance. Find the place to stay, sign up for the camp or class, or schedule the appointment. Start with the scheduled items that are happening first and work your way through the calendar.
Look for opportunities to delegate some of these tasks to other family members who can help.
Take Action
Start with step 1 above – create the summer wishlist! Sometimes you just have to take the first step to get things rolling. Jot down a couple of your ideas on paper or in your phone's notes app. Gather ideas during tonight's dinner.
If you are so ingrained in daily caregiving responsibilities that these suggestions just add more overwhelm to your life, delegate it to your spouse or family member who wants to help. Let them know you want to have some fun this summer but don't have time to design it. Ask them to help you. Email them this post right now and say 'Can you help me do this? I want this summer to be fun and memorable.'
Happy Summer!
---
If you want 1-on-1 help designing your summer or working through a caregiving issue, click the 'Work with Me' box below' and schedule your first 30 min complimentary session.