When I get way too hungry, or 'hangry', I tend to make bad food choices.  You know what I'm talking about..the ice-cream, popcorn, sour patch kids, potato chips or french fries.  Having a few healthy snacks with me at all times helps keep me on track for my nutrition goals.  I also take a bottle of water with me wherever I go.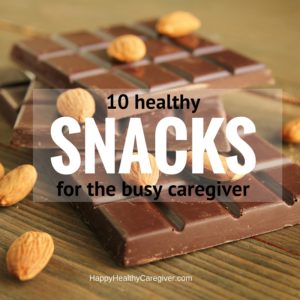 10 healthy snacks to curb your appetite
Raw almond butter with apple slices
Warm unsweetened vanilla almond milk with cacao and organic liquid stevia and handful of berries on the side
Hummus and carrot sticks
Raw pecans, almonds, walnuts and brazil nuts
A Quest bar (Oreo and Chocolate Chip Cookie Dough are my favorites)
La Croix sparkling water with dried apple slices (love the no sugar added Bare Snacks!)
Hot green tea with pistachios
A couple squares of dark chocolate (preferably with 70+% or more of cacao)
Smoothie (see recipe below)
Coffee with almond milk and organic liquid stevia drops and a Chomps 100% grass fed beef snack stick
The product links above are affiliate links, which means that they are products I use and personally recommend.  In exchange for my recommendation I receive a commission when the item is purchased using my link, at no additional cost to you.  I only endorse products I use and love.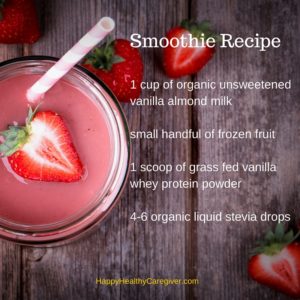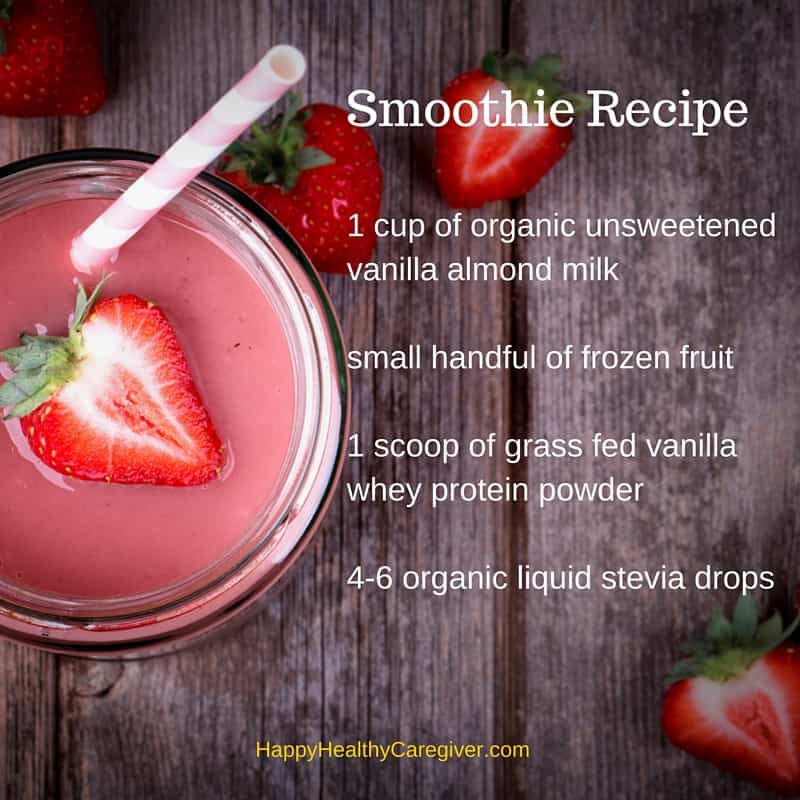 Keep some of these healthy snacks in  your desk drawer at work, your car, your purse and of course in your pantry at eye level.  Share your healthy snack ideas in the comment section below.
For more healthy food items, click here for a grocery list checklist to take with you to the store that includes all the healthy items I keep on hand.