Are you as curious about essential oils? Lately I've been hearing more and more about them and I just had to know what these are all about.
As part of my holistic health discovery, I enjoy learning about natural ways to overcome health obstacles and optimize health.
My expert interview conversation with Sue Ellen Jones certainly peaked my curiosity about essential oils even more.
Sue Ellen Jones is a former teacher turned Essential Oils Wellness Advocate with doTerra (which means 'gift of the earth'). Sue Ellen lives with her husband in Alpena, Michigan. She's raised five children and now enjoys 13 grandchildren and 1 great grandchild.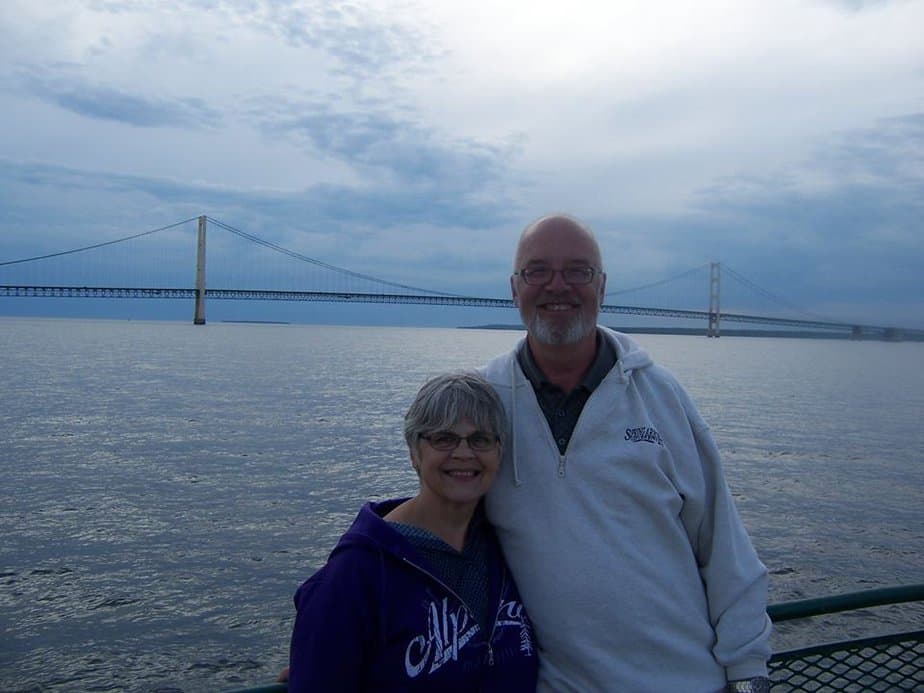 A caregiving connection
Sue Ellen also feels connected to caregivers. She and her husband Mark were also primary caregivers for Mark's mother for ten years.
Sue Ellen shared that there were a 'gadzillion' challenges they faced while caregiving. I admired her mindset she had during this experience (click play triangle to listen):
Sadly, Sue Ellen's mother-in-law passed away two years ago.
 
The physical benefits of essential oils
Sue Ellen defines aromatherapy as "the use of aromatic plants for psychological and physical reasons."  She explained to me that "we are connected" meaning that our psychological feelings, thought patterns and fears have a direct effect on our physical body. She said that essential oils are used to address those feelings and fears. Our bodies respond to smells and these oils and it has physical benefits.
Most people experiment with aromatherapty and essential oils because there is a problem they want to address. For Sue Ellen, she experienced seasonal allergies and their associated  physical disturbances. A friend gave her two drops of peppermint oil (one went under her nose and one on her tongue) to address her ailments and she has never turned back because it worked for her symptoms.
Essential oils can be taken aromatically, internally, or topically. Each oil will include instructions.
Currently, the FDA doesn't control the essential oil industry so buyer beware and do your homework.  Find a company you can trust and look for high quality '100 % pure' oils. Sue Ellen says that companies that use third party testing of their oils is a good indicator of a company you can trust.
Sue Ellen has also witnessed essential oil relief with others in her life.  I love this story she shared about the energy her husband experienced from a single supplement capsule that was comprised of nine different essential oils:
For further information on essential oils, Sue Ellen recommends the following books:
Modern Essentials: A Contemporary Guide to the Therapeutic Use of Essential Oils (more like a doctor's reference book)
The Essential Life (incorporates lifestyle, diy, and recipes)
Essential oils are like grandma's medicine
Sue Ellen said essential oils have been around for thousands of years and compares it to grandma's wisdom passed on throughout generations.  Just like grandma's wisdom, if it works and agrees with you, you'll probably keep using it.  If not, chances are you'll try something else. Trust your instincts.
I ask all my expert interviewees how they would define a happy healthy caregiver.  Sue Ellen shared that a happy healthy caregiver is 'someone that passionately serves others and recognizes their own strengths and limitations.' Like me, Sue Ellen wants to help moms and caregivers avoid having their tank reach empty.
Besides caregiving, aromatherapy, and essential oils we also touched on these other topics in our interview:
our love for Michigan and our dogs
Sue Ellen's hobbies
getting rest and sleeping better
inner peace amidst the chaos
side effects of long term medications
why the wise men gave frankincense and myrrh
The full length interview can be found in the Happy Healthy Caregiver Community.  Click here to learn more.
Do you have a personal story to share about essential oils?  If so, please share it in the comments below.