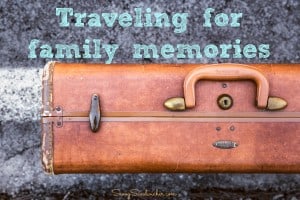 Early in our marriage, may be even before we were married, Jason and I had agreed that we would always use some of our time off to have our own vacation.  Coming from a big family, there are always events and family reunions to attend but it was important to us that we set aside focused family time together each year.  Before our children were part of our lives, we took some special trips to New York City, California and Grand Cayman.  Not to mention our honeymoon in Bermuda.
Traveling with young children
Once we had our children our vacations primarily centered on trips to visit family.  Every summer, we have been to our family cabin in Hubbard Lake, Michigan and there have been several visits to Florida, Pennsylvania, Phoenix, and Washington D.C. areas to see my parents and our siblings.  One exception to the normal trips is when we jumped on an opportunity when Natalie was 10 months old to go see my sister Susie and her family in Botley, England.  Her husband Dave was there for a 2 year assignment and it was Susie's 40th birthday and we were missing their 4 kids since they had moved away.  They had been in England long enough to show us all the local sites they loved.  Susie kept Natalie one day when we visited so Jason and I could take the train into London for a day on our own.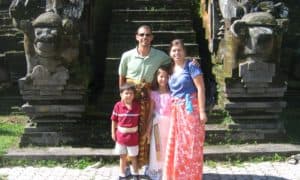 Our first big international trip as a family was BIG!  In June 2007, the four of us went to Bali, Indonesia.  (more…)