Request a Media Kit
Click Here to Request a Media Kit
Upcoming Events
2017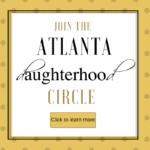 Atlanta Daughterhood Circle – click here for next live monthly meet up event
Past Events
2017
November 10 & 11th – Presented at the Second Annual National Caregiving Conference in Chicago. For current family Caregivers in the 'Coping Tract', I'm led a hands-on workshop on Friday called 'Be Bold with Your Time'. For professionals who work with family Caregivers tract on Saturday, I shared ideas on getting the word out about your business called 'Be Loud & Proud about Your Caregiving Business'.
September – Featured guest on the 'After Life' podcast with Colleen Kavanaugh. This podcast show focuses on stories where people have been transformed after a loss. In this episode, I shared how caring for my parents with chronic illness surfaced a new path for me. Click the play to listen: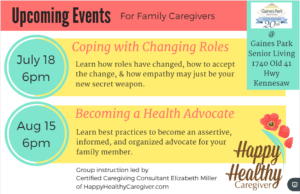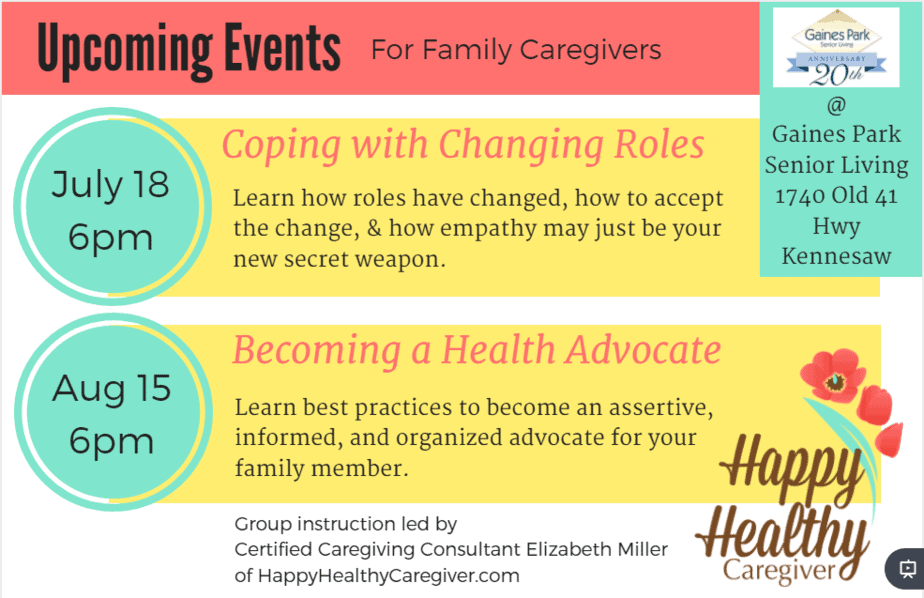 July – Featured guest on the 'Self Care with Gracy' podcast. In this episode, Gracy & I delve into why caregiving is so hard and how utilizing self-care can help even the most over-extended caregiver find real relief. We share real life experiences of caring for sick and dying parents, and the ways we worked through our exhaustion, social isolation and the feelings of selfishness that arise when caregiving feels like too much.  We talk about how to let yourself be an imperfect caregiver, the new habits caregivers must adopt and the ways to find support from others who know what you've been through. Please enjoy and share this important conversation so we can all learn how to use self-care to more effectively show up for each other during the inevitable hard moments of life.

June – Featured guest on the Healing Ties podcast with host Chris MacLellan, 'The Bow Tie Guy'. Our conversation focuses on integrating caregiving into a busy life, how and why I started Happy Healthy Caregiver, and why self-care is difficult but necessary for caregivers. Click the play button below to listen:

May 6 – The  Aging by Design 2017 EXPO was held on Saturday, May 6 in Atlanta (at Cobb County Civic Center) from 10:00am until 3:00pm. It was a great opportunity to meet with local experts to gather information as you and/or someone you love is navigating the aging process.  There was FREE demonstrations and breakout sessions and lots of freebies were distributed –click here for the complete list of speakers & times.
Carole Brecht from SanGenWoman.com and I co-hosted a new episode every Thursday night from February through April on the All Things Caregiving YouTube channel. Each episode inspired family Caregivers across the globe to live their best life with no regrets.
March – Invited on Denise Brown's 'Today on Caregiving Journey' talk show/podcast to share about the All Things Caregiving talk show. Click here to listen. Also, mentioned in Anne Tumlinson's Daughterhood blog post "Throwing in the Towel: the 6 most important questions to ask when you want to quit Caregiving". Click here to read the post.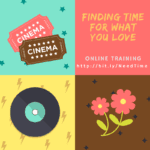 Caregiving.Com Webinar Training: 'Finding Time for What You Love' – Listen to this webinar if you are interested how you can find time for you own hobbies & interests & spend more time with friends & family…while Caregiving. Click here to listen to the recorded webinar.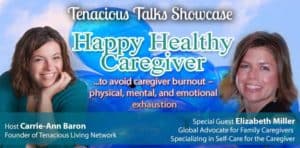 February – Featured 'Tenacious Talks' guest on the Tenacious Living Network podcast. Click here to listen or download podcast episode #43.
2016
December – National Caregiving Conference Exhibitor & Panelist in Chicago. Click video below to watch the 'Coping On Difficult Days' family caregiver panel.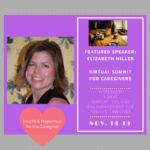 November – Virtual Summit for Today's Caregiver -: I was one of 15 caregiving professionals who contributed to this five day online summit. The summit included a variety of different topics impacting family caregivers. My topic was 'Health & Happiness for the Caregiver'. You can listen to the replay for just my segment when you click here.
Facebook Live Video Series '30 Days to be a Happier Healthier Caregiver' – Click here to watch the video archives.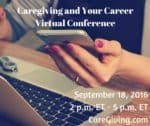 September – Caregiving & Your Career Virtual Conference – I participated in two round table discussions 'Managing a Caregiving Crisis' and 'Talking to Your Boss About Caregiving'. Click here to watch the replay.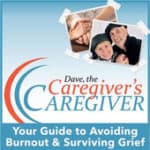 July – Featured Guest on 'The Caregiver's Caregiver' podcast with Dave Nassaney &his cohost Adrienne Gruberg. Click here to listen to 'Helping Overwhelmed Caregivers Create Balance'.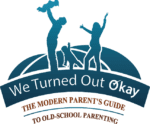 June – Featured guest on the 'We Turned Out Okay' podcast.
Click here to listen to episode 084: How & Why to Put Your Oxygen Mask On First
May – Featured guest on Blog Talk Radio's  'Caregiver Talk with Kim Shea'. Our conversation focused on ways to cope with Caregiver Stress. Click here to listen.
April – Third Annual Virtual Caregiving Conference – I participated in a round table discussion 'Preparing for Your Future'.
March –  'How to Make Self-Care Part of Your Lifestyle' Speaker at the A and A Wellness 'Fitness, Nutrition & Lifestyle' Conference.
2015

November – Caringbridge Family Caregiver Month Spotlight Interview