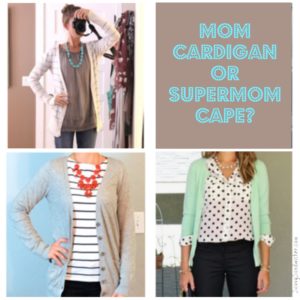 You just never know what the day will bring.  Each one is a new adventure.  Here's a diary of what happened today:
5:55 am – Rise and shine!  Got up after one snooze even though I wanted two…my dog Shadow was ready to get up so he jumped from the bed when I turned to snooze the second time.  Got up since he'll just bug me until I do.  Put workout clothes on that I had set out night before.  Swallowed morning prescriptions and vitamins.  Gave hubby a quick smooch and headed downstairs.
6:10 am – Chugged pre-made morning cleanse juice and took my Shih Tzu Shadow for a quick 'squirt' (the kids walk him when they get up).
6:30 am – Listened to Chalene Johnson's Build Your Tribe podcast while I drove to my trainer's facility for our scheduled workout.
7:00 am – Ran briefly on the complex trail before my trainer and small workout group arrived.  Listened to Spotify Running feature.
7:30 – 8:15 am – Crushed a lower body killer workout with my trainer Ashley and my fitness group!  Had to dash 15 minutes early to take my carpool turn.
8:15 – 8:40 am – While driving home, I returned sister Anne's call to finalize trip details.  She is driving my mom and developmentally disabled brother Tom up to Michigan this week!  After that call, I called mom's concierge doctor and spoke to his assistant Amber (who I love!) to check into how to get mom a portable oxygen tank for the trip.
8:40 – 9:00 am – Drove Natalie and her teammate to high school pre-season volleyball practice.  Another mom did the noon pickup.
9:00 am – Took work call from one of my internal customers in my driveway.
9:10 – 9:45 am – Scurried by son Jacob who needed money for Whitewater park outing (he went with our awesome neighbor who often takes my kids to stuff with her kids!); Took a quick shower and threw hair up;  Microwaved my Paleo Fresh 'n Fit breakfast and finished packing my lunch.  Called my boss on the way to help me resolve a work 'opportunity'.
10 am – noon – Attended or facilitated project related meetings. In between meetings, spoke to doctor's office and oxygen distributor company to determine next steps for mom's portable oxygen. Tried to FaceTime mom twice but got no answer.
12:00 – 1 pm – Ate my Paleo Fresh 'n Fit lunch at my desk..arugula salad and ground turkey casserole; Read some work emails; Answered a few questions on Facebook about the Thunderclap for my book launch; Sent co-workers a request to support my thunderclap book launch; Successfully Facetimed mom to let her know oxygen distributor is coming for an evaluation.  Daughter Natalie called to let me know she got a '5' on her Advanced Placement Human Geography test– great news!  We all are so excited that she earned college credit as a HS freshman!  She requested to celebrate with sushi later but we have to postpone due to evening activities.
1 – 1:55 pm – Facilitated a collaborative project meeting.  Took a short break to watch a round of our internal IT Ping Pong tournament.
1:55 pm – Mom Facetimed me to let me know oxygen distributor was there.  Oxygen should arrive tomorrow in time for trip!  More great news!
2 – 3 pm – Attended knowledge share meeting.
3 – 4:45 pm – Finally cleared out my work email Inbox while getting in some standing desk time at my Varidesk.  Scheduled collaborative meetings.  Snacked on nuts and a lime LaCroix.  Opened  three mail pieces my mom gave me last night.  Scanned the bills to forward to my sister Anne in DC who pays them for mom.
4:45 pm – Sent a couple texts to get scoop on which girls I need to pick up for evening carpool  Drove home while listening to Gretchen Rubin's Happier podcast.
5:15 pm- Gave Natalie a congratulatory hug for her college credit and talked briefly about what she was reading.  She also told me she made matzo ball soup for lunch (a first for her!).  She expressed concern that dad and I hadn't made arrangements for me to have bigger car for carpool.  We grab pillows for one friend to sit in the gap between the backseat captain chairs.  Went downstairs to interrupt Jacob's Playstation gaming and see how Whitewater went.  Snuggle with Shadow who is following me around the house and waiting for his turn.  Quick change of clothes.
5:30 pm – Made carpool pickups (one canceled so we didn't need the pillows for the gap after all) and drove to Sand volleyball practice.  Girls were more talkative this time as they were catching up on how sore the indoor volleyball conditioning made them.  My brother Tim called during the drive to let me know that mom's car was ready for the Michigan trip.  He got the emission, updated car insurance, and filled up the gas tank.
6:15 -8:30 pm – Dropped girls off at practice and headed to the Chickfila next door to work on this blog post only to discover that my briefcase didn't have my laptop!  I had left it at work!!  Huge bummer!  A week before my ebook launch and I was counting on 2 hours of productivity with Chickfila wifi.  Had to get over it and enjoyed grilled chicken salad, unsweet tea, and a small fry (sorry, Ashley!).  Used my iPhone to make notes for this post, checked my personal email, and followed up with Facebook comments.  Texted with my oldest brother Skip to confirm we could drive his son Jonathan back to Georgia with us when we return from Michigan trip.  My developmentally disabled brother Tom called to confirm plans for his trip up and was excited about bringing his metal detector to the lake for the first time.  Our conversation was going well until he found out he may not have a car at his disposal while he is away.  I tried to reason with him but it is difficult.  He hung up with me angry.
8:30 – 9:30 pm- Treated girls to Chickfila cones and drove everyone home.  They were goofy and revved up after practice.
9:30 – 11:00 pm – Type up this blog post and off to bed (an hour past my bedtime)!  Sorry for any typos!
I hope this gives you a sneak peek into one of my days.  It's definitely not a typical day but it definitely shows the complexity of being a 'sandwiched' working mom.  One thing is for sure…this mom is tired!
Does this sound like a day you might have?  What does a day in a life look like for you?