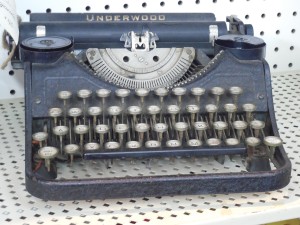 There are lots of things I love about my 77 year old mother and a few big things I'd love to change.
Once I came back from the hair salon with my haircut shorter than usual.  My husband commented that I was looking more and more like my mom.  I freaked out!  My mom used to say that when she was my age she started gaining weight and falling apart.  This frightened me.  My mom is morbidly obese, has type II diabetes, relies on personal assistance for most everything and her mobility is limited with a walker.  Her mind is still great – thank God!  So you see, hearing that you are looking more and more like your mom…isn't music to my ears.
This week I've been excited about starting this blog.  I've been doing research, listening to podcasts, and scratching notes of blog names and topics in a journal.  I haven't felt like this (about anything other than my family!) since I went to my first scrapbooking party 15 years ago and stayed up so late dreaming of scrapbook layouts and all the memories I could capture on album pages.  It also hit me today that I am a lot like my mom.  The good parts that I love.
Before marrying my dad, my mom was a widower with four small kids when she lost her first husband of leukemia.  She was overwhelmed with her own grief and struggled with how to teach her kids about the loss of their dad.  She searched for books and came up empty…so she started writing her own book series…while raising kids,  doing laundry, going back to work as a RN, finishing a home, cooking dinner and worrying about her financial future.  It took her almost 30 years to publish her first book and she persevered!  I admire this mom.  I get this mom.
I too feel drawn and compelled to write this blog and put my personal experiences and thoughts on paper.  I've googled 'sandwich generation' and searched for help on this topic and nothing has medicated my feelings of being overwhelmed and lost.  I've learned much in this process about myself and my resilience and about how much I need support from friends and family.  I want and need to heal and pass this on.
My mom was really ahead of her time…there was no such thing as blogging back in the late 1960's. She used to type her book on a typewriter and use correction tape and edit with a red pen and then retype it….again and again!   Can you imagine?!?!
Like my dad, my husband is a huge supporter of this blog endeavor.  My dad was basically my mom's agent and her editor for her book series.  My husband could very well say 'you don't have time for that' but so far, he gets it and supports it.